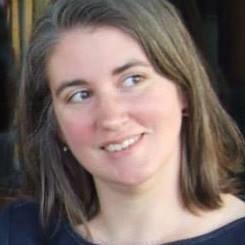 Jennifer Goode Stevens is the founding editor of Goode Edits editing services company.
A career journalist, Jennifer has always been partial to truth, fairness and the well-placed semicolon.
She grew up in Virginia and earned her B.A. in speech communication from George Mason University. She spent her newspaper career at The Tennessean, Nashville's leading news organization, working her way through the newsroom as a reporter, copy editor and website editor in the news, business and features departments. Along the way, she developed a thriving side business as a freelance editor and writer, taking on such projects as books, websites, magazines, newsletters and the occasional marquee road sign that she just couldn't drive past without telling the storekeeper that something was egregiously wrong with it.
She has a deep respect for preserving the writer's voice. "Preserve the voice, preserve the message," she says. "That's what's authentic. I'm not going to edit your voice and make it mine."
During her career, Jennifer has gained expertise in such topics as franchising, business and finance, real estate, local government, manufactured housing, hospitality and tourism, college sports, music of many genres, gardening, baking and parenting issues. She's a quick study and not afraid to take on challenging topics.
Her projects have been wide-ranging: franchise recruitment websites, fiction and nonfiction books, marketing and communications materials, corporate web content, blog posts, newspaper columns and magazine articles. Jennifer has even edited a zombie apocalypse novel.
When she's not reading, writing or editing, Stevens can be found singing soprano on the back row of the Nashville Symphony Chorus or teaching water aerobics at the local Y. She and her husband, Richard, and their two children live in Clarksville, Tenn.