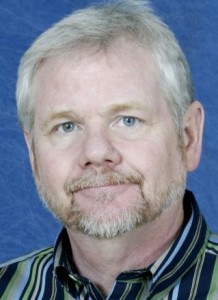 Richard V. Stevens brings more than three decades of editorial leadership and professional wordsmithing to Goode Edits, an editing services company based in Clarksville, Tennessee.
He joined the business — founded by his wife, Jennifer Goode Stevens — after a distinguished career as a writer, editor and top executive of a multiplatform media organization.
During his career, Richard gained expertise in such topics as publishing; digital content management; sales, marketing and finance; audience development and media strategy for businesses; government relations; musical performance, production and marketing; and professional and college sports coverage and promotion.
Richard retired Oct. 30, 2015, as News Director & General Manager of The Leaf-Chronicle, Clarksville's leading media organization, an operating unit of Gannett Co. Inc., America's largest news publisher. He began the position in June 2011, after serving as executive editor of the brand for 12 years.
At The Leaf-Chronicle, Richard oversaw the gathering, editing and presentation of news content in digital and print products. During his tenure, The Leaf won numerous awards for its reporting on Fort Campbell and the U.S. Army's 101st Airborne Division, investigative reporting on local government and for the editing and design of its websites. in 2012, he won the state press association's top award for his series of columns and editorials about hiring irregularities at City Hall.
As executive in charge, Richard also managed The Leaf-Chronicle's sales and marketing departments and its connection with the community. He served on boards of the Clarksville Area Chamber of Commerce, Aspire Clarksville Foundation and the Clarksville Montgomery County Education Foundation. He was a member of the Tennessee Press Association Board of Directors.
Richard's first full-time newspaper job came in 1980 as a reporter and editor at the County Tribune, a weekly in his hometown of O'Fallon, Missouri. He moved on to senior editing roles at newspapers in Missouri — notably the St. Louis Globe-Democrat and the St. Louis Sun — and in Illinois, Kansas and Washington state before joining The Gannett Co. at The Tennessean in 1994.
Richard was educated in public schools and at the University of Missouri-St. Louis, where he majored in English and Communications.
Richard and Jennifer have two children and live and work in Clarksville.